Pottery is perhaps the oldest craft in the world. Primarily utilitarian, clay utensils have often ranked as some of the most beautiful objects of art.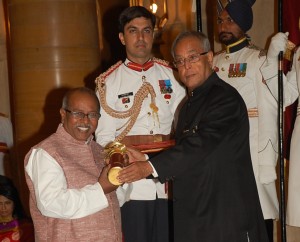 Traditional folk pottery has always been a part of Indian life and ceremonies.
From per-historic times, there has been an abundance of beautifully fashioned utilitarian pottery. Different varieties of pottery were often painted with black and white pigments or decorated with geometrical incisions. Domestic pottery comes in a bewildering profusion of attractive shapes and sizes.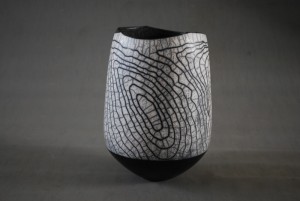 The process of pottery:
Modeling and shaping of clay and then drying and firing it, is one of the most ancient crafts which has survived even today. Clay can be categorized as primary clay, which includes China clay and Bentonite and secondary clay, which include common clay, red clay, ball clay and fire clay. The potter throws the painstakingly kneaded clay into the center of the wheel, rounding it off, and then spins the wheel around with a stick. As the whirling gathers momentum, he begins to shape the clay into the required form. When finished he severs the shaped bit from the rest of the clay skillfully, with a string.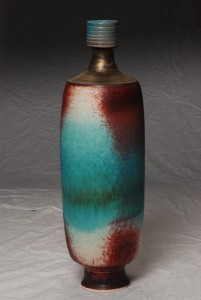 The firing is done in an improvised kiln. Care is taken so that the quality and beauty does not get affected. Intricate glaze is made from a mixed composition and then fired to form a vitreous material with glazed surface. It is then coloured by different mineral substances. Pottery is generally classified as earthenware, stoneware and porcelain, in relation to the clay used and the firing temperatures.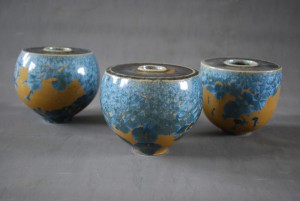 Distinctive earthenware is produced in various parts of India. There is the Delhi blue pottery made from porcelain. The famous Jaipur hand-painted blue pottery noted for its delicate decoration painted with brush made of squirrel's hair. Alwar pottery is noted for its paper thin shapes; Bikaner pottery is tinted with Lac colours to which gold paint is added; Khurja pottery is from Uttar Pradesh and is known for its use of colours like orange, brown, and special light red with floral designs in sky blue. Rampur Surahis or water pots noted for their green-blue glazes and Chunar pottery is noted for its brown slip, interspersed by a number of other tints. Kangra in Himachal Pradesh is rich in clay wares mostly black or dark red. Khanapur in Belgaum is noted for its thin variety of pottery with designs etched on the body. Vidi in Kutch abounds in white clay and is noted for its soft white pottery. Saurashtra pottery is known for its likeness to sandalwood paste. Dal gate pottery is from Kashmir where the glazes resemble the cracks of a batik surface. Goa earthenware is famous for its deep rich red velvety surface. The highly artistic Karigari pottery from south Arcot with its original colours of green, yellow, brown and blue glazes is also used for making superbly shaped and coloured water jugs. Indian pottery true to the nature in the directness and simplicity of form and utility has conformed not only to an aesthetic ideal but also to eloquent expression of the material.
Master Craftsman: Brahmadeo Ram Pandit (Padma Shri Awardee)
Born in Bihar, third-generation potter Shri Brahmadeo Pandit has made the most remarkable transition from a traditional potter to a studio potter, creating work that bears the mark of his distinctive techniques of throwing, surface embellishment and firing. His tall vases, salad bowls and platters with interesting glazes have world wide appeal. His mastery over the medium is evident from the intimate variation of hues and designs that he is able to create.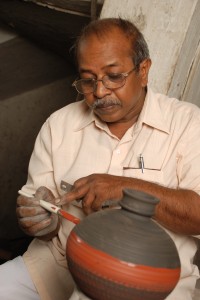 His great grandfather Murthi Pandit made traditional pottery under British rule and then his son Ram Pandit continued the same tradition after independence. The third generation potter Brahmadeo Pandit began his career at Sokodevra Ashram at the age of 19. Panditji owes his undying passion for pottery to his early years at KVIC Central Village Pottery Institute at Khanapur and later the experience of working with L.R.Ajgaonkar, noted ceramic artist in Kalanagar Bandra Mumbai. He has also trained in Lalit Kala Akademi Garhi in Delhi. His studio pottery workshop called Pandit art ceramic nestled in Kalakar Niwas in Bhayander turns out over 300 Bonsai and Ikebana pots everyday where he is very ably assisted by his wife Devki and sons Abhay and Shailesh. Abhay & Shailesh and daughter in law Khushboo who is also a potter have their individual mark in their craft. Devki Pandit recieved state award of Maharashtra in pottery in 1981.Abhay Pandit has a degree from from J.J.School of Arts in Bachelor of Fine Arts in Applied Art. He and his brother Shailesh underwent training in Pottery from the famous potter Ray Meekar & Deborah Smith of Golden Bridge Pottery, Pondicherry. Abhay further studied ceramic art in England after winning British council's Charles Wallace India trust award in 2005.
Panditji has taught pottery for several years and also held demonstrations and workshops and exhibitions of his works. He was invited to Japan for a cultural exchange programme. He was sent to Germany, Spain, and Africa by the government of India to conduct pottery workshops. Recently Panditji was commissioned to create Ceramic Art Installation- 'Water' at the Mumbai International Airport T2. . Panditji has received many awards and accolades for excellence in pottery.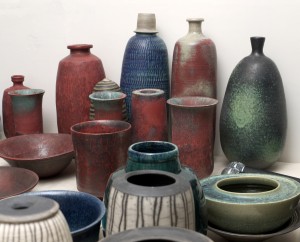 Exhibitions:
1) He held one man shows of studio pottery at the Sophia and Jehangir Art Galleries.
2) Exhibited at several exhibitions with Paramparik Karigar
3) Exhibited in Cymroza and art heritage art gallery.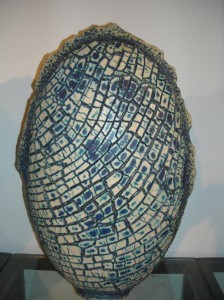 Awards:
1) Awards from 'The All India Fine Arts and Crafts Society' (conferred twice)
2) Kamaladevi Chattopadhyay Award from Paramparik Karigar
3) The Maharashtra State Award In 1991
4) Bestowed the title of ' Shipa Guru' by the Govt. of India in 2008.
5) Govt. of India honoured him with the Padma Shri in 2013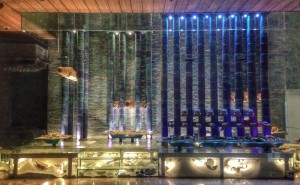 Address:
KALAKAR NIVAS,
PANDIT ART CERAMIC,
PANCHAL UDYOG NAGAR
GODDEV PHATAK RD
BHAYANDER-EAST-
DIST: THANE – mumbai 401 105
RES – 28194811
FaX – 28181907
CELL – 9892530062
EMAIL – abhay78in@yahoo.co.in
abhaypandit1978@gmail.com
Stay connected with us on Our Website: PARAMPARIK KARIGAR & on our Facebook page too (Paramparik karigar on Facebook -Link here)
Recent post: