Kalamkari Artist and President of Paramparik Karigar, J. Niranjan won the 'NANTONG INTERNATIONAL CONTEMPORARY CRAFT COMPETITION BRONZE AWARD 2014
The competition was held at Nantong China on 23rd Oct. 2014 with twelve hundred artisans from all over the world participating. Congratulations Niranjan!
J. Niranjan, Andhra Pradesh: Mr. J. Niranjan hails from a long linage of Master craftsmen of Kalamkari art. His great-grandfather, grandfather and father Gurappa were all teachers of Kalamkari and who are accredited for their masterpieces like 'The Mahabharata' and 'The Ramayana', exhibited in the Victoria and Albert Museum in London. J. Niranjan's father J. Gurappa Chetty was honored with the Presidential National Award. He was also awarded with the prestigious Padma Shri award by Govt. of India.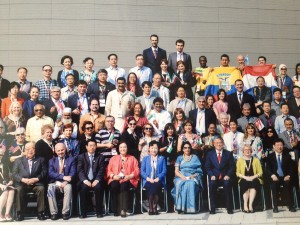 J. Niranjan has carried on this tradition of art and is a renowned Kalamkari artist in the country. Early on in his career, Niranjan worked with the Design Centre in Bangalore where he created a range of colours in natural dyes. Niranjan has traveled extensively (both nationally and internationally) exhibiting his art, and to create awareness about Kalamkari art by conducting workshops and giving demonstrations.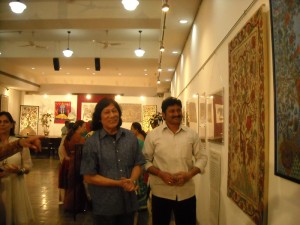 Mr. Niranjan has himself pursued unorthodox methods to hone his craft. He studied classical dancing in order to give the right stances to his figures and he photographed many temples seeking the unusual and unsuspecting themes from temple carvings.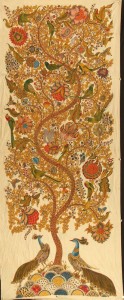 Mr. Niranjan was awarded the State Award for excellence in Kalamkari by the State Govt. of Andhra Pradesh. He was also honored by the All India Handicrafts Board (AIHB) to celebrate 50 years of its foundation.

PLOT NO 4,
NEAR SHIRDI SAI TEMPLE
CHENNAI ROAD
SRI-KALAHASTI- 517644
ANDHRA PRADESH
Recent posts