Remembering Padmashri Jivya Soma Mhase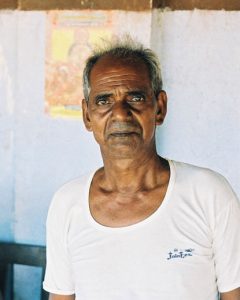 Deeply saddened to announce the passing away of one of our pioneer Karigars, Padmashri Jivya Soma Mhase
He will be remembered as the artist who took Warli art to a high aesthetic level.
We offer our heartfelt condolences to his grieving family and pray to give them strength during this difficult time.
So many of us have met Jivya over the years, here is one of our digital partners, Ananth V, who had met him and interacted with Jivya for an entire day, sharing his experience about this amazing artist:
Ananth V: "The moment you mention the words WARLI ART, the first name that comes to our minds is,Jivya Soma Mhase. I met him and his humbleness coupled with his creative grandeur and simplicity was simply mesmerising. Such a loving, simple, creatively brilliant legend and his attitude towards art, his passion for Warli, his little town, the people, family was instantly and positively contagious.One could feel the passion he had for this form of art just by speaking to him for a few minutes and I was extremely privileged to have had the opportunity to be able to spend the entire day with him and talk to him.
Jivya Soma Mhase was, is and will always live in our hearts. He has made our nation proud. I am deeply saddened to note about his passing and I pray to the almighty to give his family and friends strength to deal with it during this difficult time.
Jivya, you will remain in our hearts forever"
Team Paramparik Karigar