Obituary to Satya Narayan Lal Karn
It is a sad year for Paramparik Karigar. As we have lost another jewel in our crown. Our beloved Satya Narayanji Lal Karn left us for heavenly abode on the 6 Nov,2015. He suffered a severe heart attack. He was born on 4th December 1952, in Jitwarpur, Madhubani District in Bihar.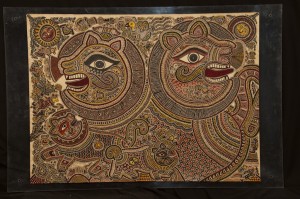 Satya Narayanji Lal Karn was one of the finest Mithila painters. He learnt this art from his mother, a Padmashree, Smt. Jagdamba Devi.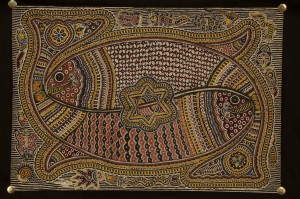 He was the head of the Creative art department and the teacher's training programme at the National Bal Bhavan, New Delhi which he joined in 1971 until he retired.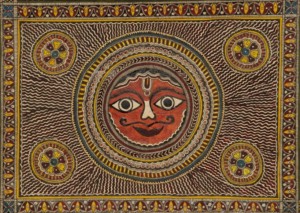 He had participated in many exhibitions and workshops in India, Australia, France, Bulgaria and USA. He was invited to hold workshops at the India Festival, Kennedy Centre in Washington in 2011. He was the recipient of the Kamladevi Chatopadhyay Memorial Award in 2000, and the National Award, jointly with his wife in 2001.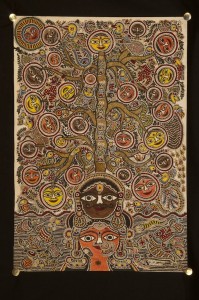 He was one of the founding members of Paramparik Karigar since its inception in 1996. He had met Roshan Kalapesi at an exhibition at the Lalit Kala Academy in New Delhi, who inspired and guided them over the years and Satya Narayan Lal Karn & his wife Moti Karn became active member of Paramparik Karigar.
He is survived by his wife Moti Karn, and two sons Chandan and Nandan. Moti & Satya Narayan ji worked together on a painting in perfect unision. May God give Moti and their sons the strength withstand this great loss.
Satya Narayanji is an irreplaceable loss to Paramparik Karigar and will be dearly missed.
He was an artist with great insight and deep knowledge of the myths, legends and tantric art of Mithila painting. His workshops were magical, soul stirring and in sync with nature.
May his soul rest in peace.Our prayers remain with him and his family.